How Overparenting Cripples Their Faith
Trust in the Lord with all your heart and do not lean on your understanding. In all your ways acknowledge Him, and He shall direct your paths. Proverbs 3: 5-6
---
When it's time to let them go, you learn a whole lot about what kind of parent you really are. Many of you know or have heard me share that my first child is going off to college this fall. Actually, she moves into her dorm exactly one month from today. One. Month.
Letting go has been easy in some respects and in others, well, much harder than we expected. And if I am completely honest, one of the hardest tasks has been relinquishing control. And by that I mean not being "the director" of her paths, but truly giving that position over to God and trusting that she will hear and yield to His direction.
Let me tell you a little secret about how I've parented in the past. When my kids were just littles, I would sometimes give them 3 choices. They could choose from 3 things to do, places to go, eat, wear, whatever. This made them feel big, like they had a say in the matter, and they got some good practice in simple decision making to boot. Parenting win, right?
But the trick was they chose from 3 things that I had already chosen behind the scenes as 'good choices.' All the choices were already 'mom-approved.' They were all winners. "Would you like broccoli, carrots, or green beans for dinner tonight?" There was no way to mess it up.
It was a brilliant strategy when they were 6. But not necessarily the best approach to life when they are 18.
The scariest part? Here at 18? I didn't realize that I was still doing it, in the background, on a larger scale with the big life issues.
Now don't get me wrong. They have had ample opportunity to make minor independent choices and suffer the relatively minor consequences and disappointments that come along with them. At one time or another, my little loves have experienced the horrors of being hungry through algebra or chemistry because they forgot their lunches; they've had points deducted from their averages because they forgot their gym clothes, and they've missed out on opportunities to participate in various activities because I left whether or not they practiced or prepared up to them.
But the big stuff? I've been in the background making sure it all turns out right in the end, that the "right" choices are ultimately made and that everyone is on a successful path as I understand success, with all the smart trappings and trimmings of a well-thought out plan.
And maybe that is part of my proper job as a parent at some point or another. I don't know. But here is one thing I have learned in all of this "letting go," at this point the right choices according to me aren't what it's all about.
Proverbs 3:5-6 says that if we have faith in the Lord and acknowledge in Him in all we do, that HE will direct our paths, not that MOM will direct the paths.
Ouch!
The truth is my kids have reached the age where they need to be looking more and more to Him for direction instead of looking to me. They need to have faith that HE will make everything turn out right, not that Mom will.
And I have to be willing to give them room to do that. Even if they mess up big time.
Because overparenting, or making sure that every that everything turns out alright for our kids in the end, does more than just make them dependent, it actually cripples their faith.
Here's the deal. Romans 12:3 says that everyone has been given "THE measure of faith." So, we all have plenty from the get-go. What we have to practice and develop in our Christian walks is our ability to apply or use it.
I can give my kids plenty of chances to believe for seemingly little things- an A on an exam, to do well in the talent show- but if I am not giving them appropriate opportunities to apply their faith to the big decisions and tough challenges in life, to see a problem and factor in the ability of God, then I am doing them a disservice.
I want to turn out young adults who have strong, independent walks with the Lord, who are prepared to tackle their spiritual lives as well as their natural ones. I want them to be bold, courageous, and full of faith. I want them find themselves way out of their depths one day and prove God in ways they never dreamed possible. But for that to happen, I have to step out of the way.
I will instruct you and teach you in the way you should go; I will counsel you with My eye upon you. Psalms 32:8
---
Want more? You might also like these other top posts!
Save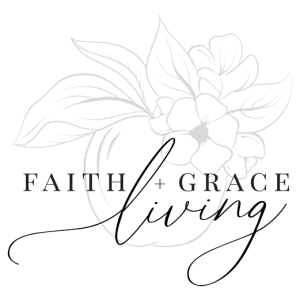 I can't wait to discover more of God's abundant life with you.