Abortion- It's Not What You Think
I was recently inspired by one of Julie Anderson's Facebook posts. I asked Julie if she would share her story here. The result is the collaboration below. This is Julie's 2nd guest contribution to ASD. To read more about Julie, see her bio below.
---
When I was in grad school in the mid-1990s, I attended a small church on the other side of town. As I crossed town, my Sunday mornings' drive was a quiet one. The empty streets framed by empty sidewalks I traveled bore little resemblance to the student-filled, noisy streets of the night before.
And every Sunday morning, just before I turned off the main road to head to my church, I would pass the local Planned Parenthood. It was an innocuous looking building, plain and unremarkable except for its fenced parking lot and locked gates, forbidding any unwanted visitors, protecting its property.
If I could have avoided that building, I think I would have. I knew what happened there: it grieved my heart and, honestly, it scared me half to death. I would drive by as quickly as I could on my quiet Sunday mornings and whisper an urgent prayer for the Lord to protect the unborn.
But one Sunday morning, something was different. As I uttered my silent prayer, I noticed a man standing in front of the locked gates, his head bowed… in what seemed to be prayer.
Week after countless week afterward, as I made my Sunday morning drive, I continued to see this man — Standing. Praying. Faithful. Virtually unseen. He stood. He prayed.
I found out later that this man was Dr. Bedford Clark. He taught American Southern Literature at the university where I attended. I also found out that he prayed tirelessly, diligently, and committedly in front of those gates every Sunday morning that the Lord would change the hearts of those who walked through the gates during the week. He prayed the Lord would save the unborn and those who crossed the threshold of that facility. He prayed the Lord would shut the doors and keep the gates locked forever.
He prayed.
In 2009, Abby Johnson, the director of that particular Planned Parenthood, walked out of the facility for the last time and never returned. Abby's eyes had been opened to the damage being done there to both the unborn and their mothers. She has since become a powerful voice in the pro-life movement.
He prayed.
That facility closed permanently in August 2013. And, today, Hope Pregnancy Center is run out of that unremarkable building, meeting the needs of all who enter with love, compassion, and hope.
He prayed.
Abortion. It's not what you think it is. It's not political. It's not social. It's not about rights. It's not about morality. And it's not about ethics. Just ask Dr. Clark.
For we wrestle not against flesh and blood, but against principalities, against powers, against the rulers of the darkness of this world, against spiritual wickedness in high places. Ephesians 6:12
Pray without ceasing. 1 Thessalonians 5:17
The effectual fervent prayer of a righteous man availeth much. James 5:16
And having disarmed the powers and authorities, he made a public spectacle of them, triumphing over them by the cross. Colossians 2:15
It's time to stop fighting spiritual battles with earthly weapons. Abortion is a spiritual attack that has stolen the lives of approximately 57,762,169 children in our nation alone in the last 42 years and has created emotional and spiritual scars in countless women who thought they were without hope, help, or choices. To read about more ways to think and act differently about abortion, check out these:
Why Abortion Is A Choice- 3 Things To Do If You Want To Be Pro-Life
An Honest Conversation About Abortion That Asks Us Not To Turn Away From Anyone
---
Please check out the Good News of Life & Grace here.
Title Photo Credit: Bridget Coila
Julie Anderson has a B.A. in Economics & Business from Westmont College, a M.A. in English from the University of Louisiana at Monroe, and a Ph.D. in English from Texas A&M University. She has taught… Read more here.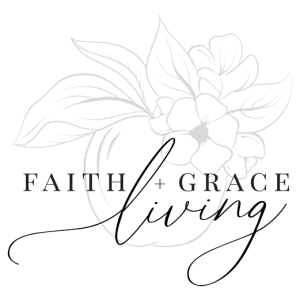 I can't wait to discover more of God's abundant life with you.