Wherever You Are, whoever you are…
---
Week before last, I had the incredible privilege of sailing around the Caribbean with The Engineer and some wonderful friends. I love to temporarily escape Winter, to shake off those doldrums, to stretch out and turn my face toward the sun, to feel the warm breeze, to wear flip flops, to swim, and to explore far off, delicious places full of color and surprise… just as a little reminder that the whole word has not turned gray and blah, that the sun does shine and that, one day, it will be warm and glorious again at my house too.
Sometime before I left to travel more southern latitudes, I read in Acts, chapter 10, about Cornelius, a Roman centurion, and the apostle Peter. As I read, I was feeling the heaviness of life. We have had a lot of change in our home lately, and I was feeling pretty worn out and very unsure of what in the world I am generally supposed to be doing with myself. I needed some direction, some confirmation. True to the way God's Word works, something about Cornelius and Peter planted a little seed in my heart. And as the Holy Spirit would have it, Cornelius and Peter stayed with me as I traveled from place to place, stealing quiet moments and borrowing sunshine. Everywhere I went, I would think of them.
Cornelius lived in Caesarea, the political capital of Judea. At that time, though King Herod was the king of the Jews, the Jewish people were ultimately subject to the Roman Empire which kept order through military occupation. As a centurion, Cornelius was a professional officer of the Roman infantry in command of 80+ men and in charge of enforcing Roman law and keeping order in the region. Cornelius wasn't Jewish. His very presence was a reminder of Jewish oppression. Cornelius didn't seem like much of a candidate for a message from God. A lot like the way we can feel if we let life get us down and distracted.
But… God sent an angel AND had Peter make an approximate 2 day journey just to make Himself known to Cornelius. God went to great lengths to draw Cornelius close to Him- to make sure that Cornelius heard the Gospel- to make sure that Cornelius had what he needed to get it right.
When we look at Cornelius, it's apparent that he didn't know it all when it came to God. He didn't know God's will or God's plan; he wasn't even sure if he was included. But chapter 10 makes it clear that he was serious and intentional about living out what he did know– praying to God and giving to those in need. And because Cornelius sought the Lord the best He could, God honored that and provided just what Cornelius and his family needed to have a closer relationship with Him, regardless of who Cornelius was, how far Peter had to travel to get to him, or who others thought he was.
As I enjoyed my moments in the sun, the small seed planted in my heart when I first read Acts 10 grew into a beautiful reminder that God always provides just what we need. Wherever you are on this planet, wherever you are in life, whoever you are, whoever you have been, when you seek God as Cornelius did, faithfully continuing in what you do know instead of quitting because of what you don't, God will make Himself known and provide just what you need for that next step to a closer relationship with Him.
---
If you know it's time to get serious about a relationship with Jesus or even if you're just curious, click here to find out what it's really all about.
Want to see more vacation pics? I would love to share them with you! Follow this link to the Caribbean.
---
Sources: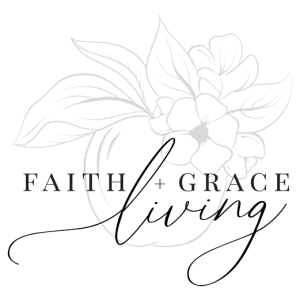 I can't wait to discover more of God's abundant life with you.