Host a Coffee Get-Together
---
Life is busy. YOU are busy. We are all running like crazy through schedules, work and the like. But it doesn't negate the fact that, busy or not, we need one another… like REALLY need one another if we are going to make it through this life successfully.
Most of us know that, so we find ourselves trying to squeeze in coffee with a friend at the local coffee shop between errands, appointments, and meetings. A coffee house is neutral ground. Someone else makes the coffee. It's a quick in and out. Catch up, share, and we're done.
But there is something significant to be said about slowing down for just an afternoon or morning and inviting a friend into your home for a simple coffee get-together.
Many of us shy away from inviting people into our homes. Having someone in our homes can seem personal, vulnerable, maybe even intimate. And if you're like me, it will most likely entail some sort of madcap, last minute cleaning of all visible rooms.
However, it is exactly all of these things that can make having someone in your home so important (except for the crazy cleaning; I really should do better…) not just for you, but also for your friends.
Why You Should Host A Coffee Get-Together
1- It's a simple way to extend hospitality to others.
Inviting friends over for coffee is one of the easiest ways to entertain. Other than providing coffee and creamer, it's good to have something yummy to eat while you and your friends sip and chat. Think cake, cookies, sweet rolls, muffins, or brownies. These are easy to pick up ready-made at your grocery or bakery. Just pop your goodies on a tray or platter, and you're ready to go! If you are thinking about baking your own goodies, try out this Fresh Apple Cake or these Neiman Marcus Cookies.
Show hospitality to one another without grumbling. As each has received a gift, use it to serve one another, as good stewards of God's varied grace… 1 Peter 4:9-10
2- It lets others know they are valued.
Friends feel special when you take the time to invite them to your home instead of to a coffee house or restaurant. They know what it takes to have a guest. They know that you have set aside time in your schedule. They know you've planned. They know you've prepared just for them. And they feel honored that you've chosen to open up and share your home, your personal space, with them.
Do not neglect to do good and to share what you have, for such sacrifices are pleasing to God. Hebrews 13:16
3- It creates an environment for real conversation.
There is just something about sitting together in a quiet home with your hands around a warm cup and plate of sweets at your finger tips that just says, "relax." You're not in a rush to get to the next place or do the next thing. And in this environment, real conversation has a chance to take place. What a blessing this can be to both you and your friends. It is during this time you can encourage one another (1 Thessalonians 5:11), bear each other's burdens (Galatians 6:2), pray for one another, and maybe share just the right resource someone is needing. This is when "iron sharpens iron" (Proverbs 27:17)!
When God's people are in need, be ready to help them. Always be eager to practice hospitality. Romans 12:13
The definition of hospitality is the friendly and generous reception of guests and strangers. And hosting a simple coffee get-together is an easy and inexpensive way to extend some much needed hospitality to those around you. A kind of casual hospitality that slows the pace, feeds the soul and creates lasting friendships. And all it takes is a just little coffee.
Would you like to send your friends a special invitation for a coffee get-together at your home? What about a ladies' group or class? I've got some special invitation graphics to help you send your very own e-vite via text, Messenger, or even create a Facebook event page. I also created two cell phone wallpapers as extra bonuses. I just couldn't help it! Click here for your free graphics.
***Pin 'Host a Coffee Get-Together' for later!***
More Posts You'll Love!
Friends: It's Something You Do, Not Something You Have
Why A Cheese Board is Romantic (especially if you don't like cheese)
Southern Cottage Pie: Comfort Food At It's Best
See this post and more great recipes on Full Plate Thursday, Meal Plan Monday, and Weekend Potluck!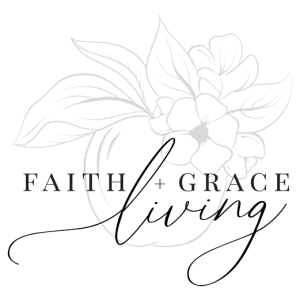 I can't wait to discover more of God's abundant life with you.