When Did Clingy Become So Cool
---
She made a vow saying, "….I will give him to the Lord all the days of his life…" 1 Samuel 1:11
Recently, I ran into a friend who had seen a photograph of me and my daughter on her first college campus visit. She and I waved cheerfully across the room and made our way to one another eager to catch up on the particulars of life and family. While we were still arm's length from one another, she grabbed me and gushed her concern, "Oh my gosh! I saw your pic. Aren't you just about to die? How are you holding up?"
For a second, I struggled. I didn't want to disappoint, but I knew I couldn't offer up the sentiments she was so anxious to hear. You know the ones I'm talking about— those little phrases that seem to pop up every time our children reach a new stage in life as if they somehow demonstrate an usually special love for our child. Phrases like "time slow down," "where did my baby go," "can't they just stay little forever," or "If you see me falling apart this week…"
With an apologetic shrug, I explained, "We're actually really excited. I mean, this is a pretty amazing time in her life."
My friend just stared at me for a second or two before she finally managed a confused, "Oh."
Before I could say more, she turned and left.
So there I stood.
Awkwardly. My "special love" unproclaimed. Excitement unshared. Wondering.
Wondering when it became it more socially acceptable to hold on to our kids rather than cheer them on. Wondering when we started using language that makes our parenting more about ourselves and what we're feeling than about the memorable milestones our children are experiencing. Wondering when clingy became so cool.
I know that when we say "time slow down," we're not really intending to sound clingy or to make our parenting all about us. But if we think about it, that's exactly what those phrases do. And even worse? Those phrases are joy stealers.
Why? Because when we make the show of clingy breakdowns the public testament of our affections, we fail to embrace the real joys of what new seasons in our children's lives really mean:
1. New seasons bring a new purpose for both you and your child.
As our children grow, they need us in different ways. As a result, our role as parent is ever-changing. And those changes bring new rewards! One stage is never as good as it gets. It brings unimaginable joy to watch personalities bloom, interests emerge, and talents develop. When we want to stubbornly hang on to one season, we miss out on all the blessings the next season holds- not just for ourselves, but for our children! Instead of bemoaning that our children are growing, let's embrace our seasons and enthusiastically move forward to see what God has in store for us next.
"… All the days ordained for me were recorded in Your scroll before one of them even came into existence." Psalms 139:13-16
2. New seasons bring about a new relationship with your child.
One of my favorite things about new seasons in my children's lives is the way our relationships have opportunities to grow and deepen. With each new season, we have the opportunity to get know and relate to our kids and they to us on different levels. As our relationships develop, they have the potential to become more meaningful than we can imagine.
"Her children rise up and call her blessed." Proverbs 31:28
3. New seasons bring your child closer to becoming the person he was designed to be.
Our children cannot become the amazing people they were meant to be when we want to hold them hostage to certain stages of life. God has a plan for each of us, but we stand in the way of those plans when we don't want our kids to progress or grow into who they were designed to be.
"For I know the plans and thoughts I have for you,' says the Lord, 'plans for peace and well-being, not for disaster, to give you a future and a hope." Jeremiah 29:11
As moms, we let go. That's what we do. From the time we hold our sweet little bundles until the time we send them out on their own, the mom job is made up of hundreds maybe even thousands of moments of nurturing and loving and preparing and then letting go. And while popular phrases like "where did my babies go" may sound good, we have to ask ourselves who are those phrases really serving? Ourselves or our kids?
Loving our kids isn't about having a breakdown every time they do something new. It's about rejoicing that one stage has been successfully accomplished and the next one is about to begin. It's about fondly remembering even while we show them how to prepare for the next exciting thing life has to offer. It's about being an encourager of eagerness, adventure, and opportunity. It's about scooping them up and whooping "You did it!" It's about being strong so that they can be too.
---
Further Study:
Isaiah 43:18-20
Philipians 3:13-14
2 Timothy 4:7-8
Psalms 32:8
Luke 2:52
***
You might also like these other top ASD parenting posts:
Save
Save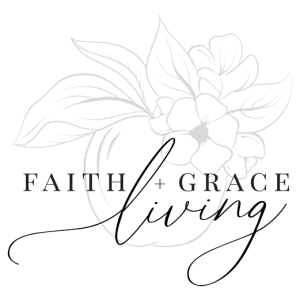 I can't wait to discover more of God's abundant life with you.