Collard Greens & Pizza, It Might Be Just What We Need
---
A couple of weeks ago, I spent all day in my kitchen cooking for 7 special ladies who were coming over for dinner. I had decided pizzas with a southern twist would be just the thing for our little backyard soiree- collard greens and tomatoes, pulled pork and peaches, and bacon and fig were all up on the menu.
But as I was elbow deep in flour, chopping, dicing, sautéing, whipping, stirring, and generally making the biggest mess known to man, I knew that I was taking a chance. I mean, collard greens are not exactly the first thing that comes to mind when someone says pizza (recipe below). But then the same thing could be said of my guests and our friendships.
As I slowly sautéed my greens with garlic and a little bacon grease (yes, a little; it makes it good), it occurred to me that how we think about food is a lot like how we think about people.
Most folks tend to make assumptions about both.
Sometimes, it's because it's not what they're used to. Sometimes, it's because they've been told they shouldn't. Sometimes, it's just because they've never taken the chance to try it. But sometimes… the very things that don't seem to belong together might be exactly what's needed to make everything right.
Which brings me back to those collards, bright and tender… And my pizza dough rising just the right amount… And my guests.
Who would have thought we would all take a chance on each other like we have? There are nay-sayers on both sides who try to impose their narratives on us, saying our friendships can only be tenuous at best, superficial, too much water under the bridge, too much mistrust, that the difference between black and white is too broad a gap to be bridged.
But later that evening as my sisters and I gathered around the table, it was obvious that we have chosen to tell a different story with our lives.
One that chooses unity over division, forgiveness over suspicion. One that chooses not to dwell on the past or the mistakes of others, but to dwell on the love of our Father. One that looks past race, age, color, and expectations and embraces each other for simply who we are and for the special gifts found there that cannot be found anywhere else. We know each brings something important and unique to the table– experiences, wisdom, a point of view that would be absent if she weren't present.
And we know that we cannot really be the Church without each other.
Healing needs to begin. We've got to start somewhere.
Sometimes, it's the things that you don't think go together that end up making all the difference.
#unitedinChrist
---
Collard Greens & Tomato Pizza
A delicously southern twist on a margherita pizza.
1.5 C chopped collard greens
1/3 C onion, sliced into strips
1 tsp minced garlic
1 Tbsp bacon grease
1/4 C water
1/2 tsp salt
1/4 tsp black pepper
1/2 C grape tomatoes, sliced in half lengthwise
8 oz ricotta cheese
3 strips prosciutto, cut into small pieces
Heat bacon grease in a cast iron skillet. Add garlic. Sautee until lightly browned.

Add collard greens, onions, salt and pepper.  Toss to coat the greens and onions.  Saute for 5 min.

Add water, stirring well. Simmer until greens are bright and tender.

When done, cool greens and pat dry with a paper towel.

On a prepared pizza crust, spoon out just enough ricotta cheese to thinly coat the crust.

Arrange greens, tomatoes, and prosciutto evenly on the cheese.

Then bake for 15 to 17 minutes in a 375° oven, or until crust is golden brown.
Save
Save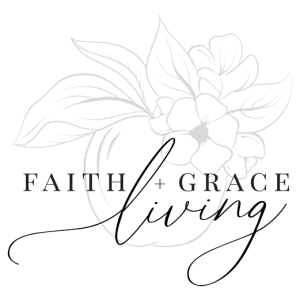 I can't wait to discover more of God's abundant life with you.